Orange County Vinyl Fences and Gates
Orange County Vinyl Fence Contractors
Are you looking for the "best vinyl fencing near me?", look no further than
The Fencing Pro
.
Our vinyl fence contractors provide a variety of services to help property owners like you with your fencing needs in Orange County and surrounding areas. From the initial consultation to the installation process, our professionals have the expertise and knowledge to assist you with selecting the right fencing materials and designing the layout of the fence. Give your home the privacy it needs from passersby with a beautiful vinyl fence. A vinyl fence and gate will make your home look more attractive. You can choose from a range of colors to suit your home's design. Contact The Fencing Pro today. Se Habla Español!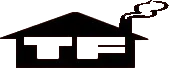 Call today to hear about our specials and financing options!
714-527-1400

Vinyl fences and gates have become a popular choice among homeowners and business owners in recent years due to their durability, low maintenance requirements, and attractive appearance.
Benefits of Vinyl Fences and Gates
One of the biggest advantages of vinyl fences and gates is their durability. Unlike wood or metal fences, vinyl fences and gates do not rot, rust, or corrode, making them an excellent choice for areas with harsh weather conditions or high humidity. Additionally, vinyl fences and gates are resistant to insects, such as termites, that can cause damage to traditional wooden fences.
Another significant advantage of vinyl fences and gates is their low maintenance requirements. Unlike wooden fences that require regular staining, painting, or sealing, vinyl fences and gates only need occasional cleaning with soap and water to keep them looking new. This not only saves time but also money on maintenance costs over the life of the fence.
Types of Vinyl Fences We Install:
Privacy fences -Privacy fences are a popular choice for homeowners who want to create a private outdoor space without compromising on aesthetics. These fences come in a variety of heights and styles, including solid panels, lattice, and picket style. They are perfect for creating a backyard oasis, enclosing a pool area, or blocking out street noise.
Pickett fences-Pickett fences are a classic choice for many homeowners, and vinyl picket fences offer all the charm of a traditional wood picket fence without the maintenance requirements. These fences come in a variety of styles, including scalloped, pointed, and straight-top pickets, and can be customized with decorative post caps and other features.
Multicolor fences– 

Multi-color vinyl fences are a popular choice for homeowners who want a fence that is both eye-catching and unique. These fences feature multiple colors, often in alternating or repeating patterns, to create a visually appealing and interesting design.
Finished Vinyl Fences Projects
Why Choose The Fencing Pro For Your Vinyl Fences and Gates in Orange County
Experience- The Fencing Pro has been designing, installing, and maintaining fences and gates for over 30 years. This experience ensures that our team is skilled in all aspects of fencing and gate installation and maintenance.
Quality Materials – We only use high-quality materials for our fencing and gate projects to ensure durability and longevity. This means that you can trust that your fence or gate will last for years to come.
Craftsmanship – At The Fencing Pro, we take pride in our workmanship. We ensure that every project is completed with the highest level of craftsmanship, ensuring that your fence or gate looks and functions perfectly.
Affordability – We believe that everyone should have access to high-quality fencing and gates, which is why we offer affordable pricing and financing options to fit any budget.
Excellent Customer Service – We are committed to providing excellent customer service throughout every stage of your fencing or gate project. From consultation to installation to maintenance, our team will work closely with you to ensure that your needs are met and that you are satisfied with the final product.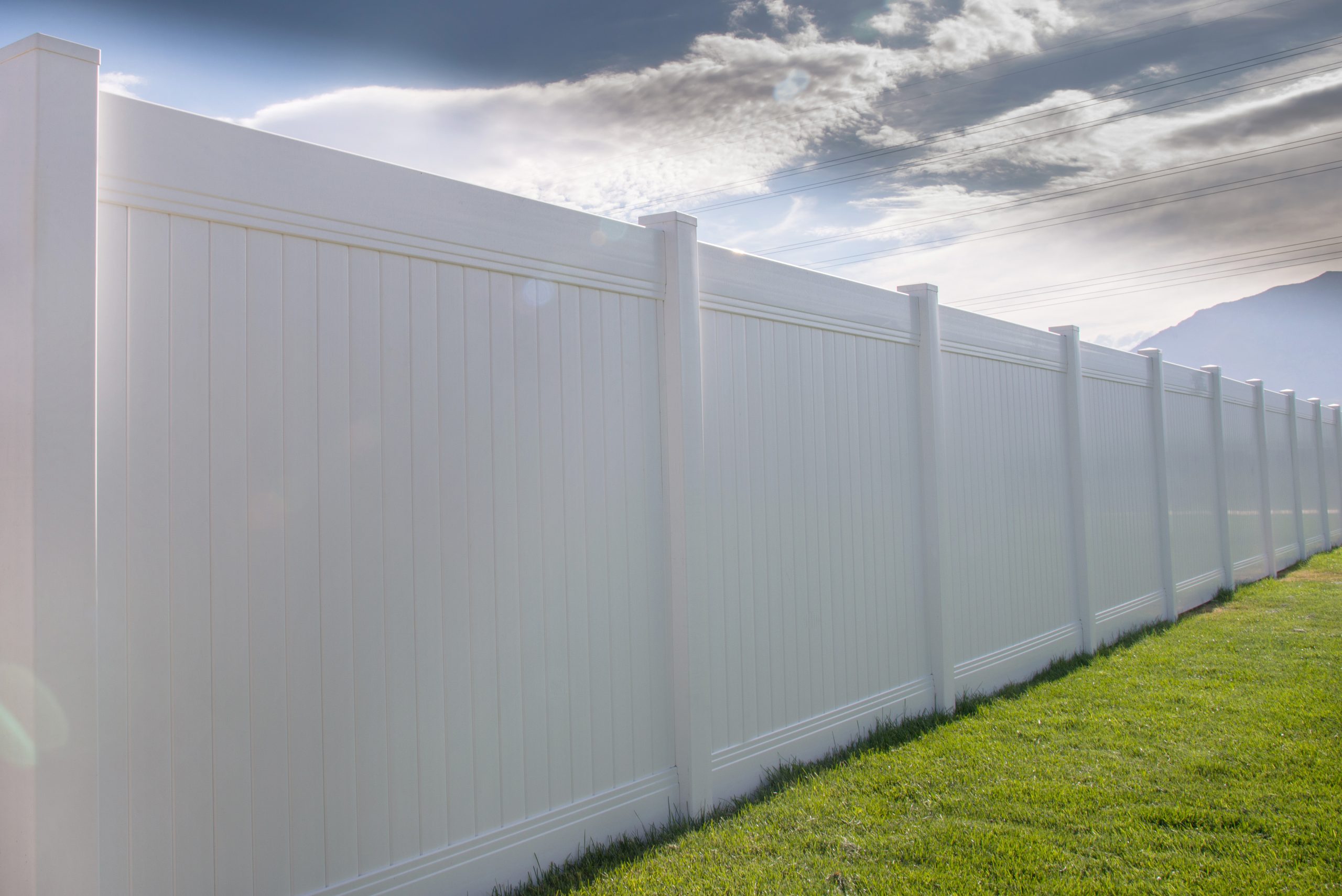 "The three gentlemen were professional, friendly and a pleasure to have on the job. The site was left clean at the end of each day and their attention to detail was great. Troy made sure the new trellis matched to old design with great attention to its detail. My compliments to the men. Good job."
"We are very pleased with the fences and how the crew behaved and ran the job. We have heard from neighbors on the east and south sides that your crew was very polite and considerate to them also."
"Not only will we recommend you to anyone who asks, I will also phone again when we finish our pool and are ready to fence it in."
Vinyl Fences & Gates FAQs
Are Permits Required for Installing a Vinyl Fence or Gate in Orange County?
In most cases, a permit is required for installing a vinyl fence or gate in Orange County. Homeowners should check with their local zoning department to determine the specific requirements for their location.
How Much Does It Cost to Install a Vinyl Fence or Gate in Orange County?
The cost of installing a vinyl fence or gate in Orange County can vary depending on factors such as the size and height of the fence, the style and color of vinyl, and the complexity of the installation.
How long Can Vinyl Fencing last in Orange County's climate?
Vinyl fencing is known for its durability and can last anywhere from 20 to 30 years or more with proper maintenance. It is resistant to many of the elements that can damage wood or metal fences, such as moisture, sunlight, and pests.
What Is Vinyl Fencing?
Vinyl fencing is a type of synthetic fencing made from PVC (polyvinyl chloride) material. It is a popular choice for homeowners in Temecula because of its durability, low maintenance requirements, and resistance to fading, cracking, and warping.
What are Common Styles and Colors of Vinyl Fencing Available?
There are many styles and colors of vinyl fencing available in Orange County, ranging from traditional white picket fences to more modern designs like privacy fences and ranch rail fences. Colors can include white, beige, gray, and even wood-grain finishes.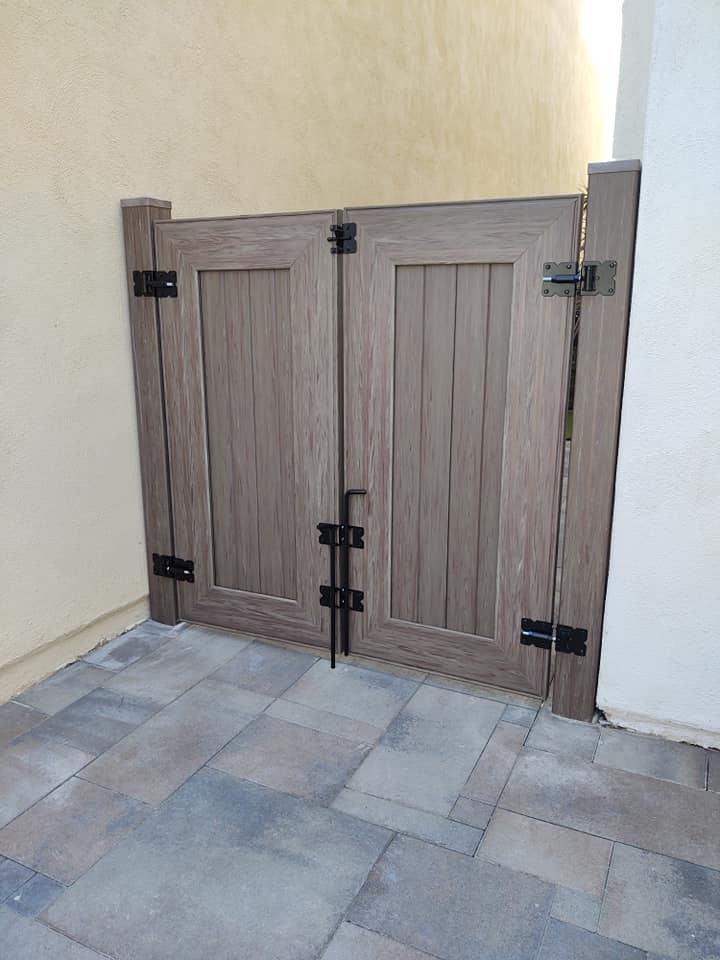 We also provide the following services:
Concrete Work
Underground sprinkler piping
Underground wiring
Patio covers
Arbors/ Pergolas
Custom milling
Hardscape backyard creations
Call today to learn more or get a free quote. 
Address
8462 Standustrial St
Stanton, CA 90680
Email
rhonda@thefencingpro.com
troy@thefencingpro.com