Orange County Wood Fences & Gates
Orange County Wood Fencing Contractor 
Looking for a "Wood Fences and Gates Contractor Near Me", Look no further.
Wood fences and gates are classic and timeless fencing options that provide both security and aesthetic appeal to any property. At The Fencing Pro, our wood fence contractors specialize in designing, installing, and maintaining high-quality wood fences and gates for residential and commercial clients in Orange County, CA, and the surrounding areas.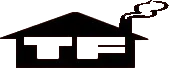 Call today to hear about our specials and financing options!
714-527-1400

Benefits of Wood Fences and Gates 
Wood fences and gates are a popular choice for many property owners due to their versatility and natural beauty. Wood fences come in a variety of styles and finishes, from the traditional picket fence to the modern horizontal slat fence, giving you the flexibility to choose a design that complements your property's architecture and enhances its curb appeal.
Another benefit of wood fences is it offers excellent privacy and security, making them ideal for residential and commercial properties. They provide a solid barrier that keeps unwanted visitors out while giving you peace of mind and privacy within your property.
Get Wooden Fences for Your Home or Business
You can rely on us to install gates and fences for backyards and front yards. Depending on your needs, we can install a cap and trim gate or a dog-eared gate. We will complete services on the same day or next day depending on the job!
For construction work that cost over $1,000, we provide financing options, where you can pay the same amount in cash for 60 days without any interest charge.
Finished Wood Fences Projects
Why Choose The Fencing Pro For Your Wood Fences and Gates in Orange County
Experience- The Fencing Pro has been designing, installing, and maintaining fences and gates for over 30 years. This experience ensures that our team is skilled in all aspects of fencing and gate installation and maintenance.
Quality Materials – We only use high-quality materials for our fencing and gate projects to ensure durability and longevity. This means that you can trust that your fence or gate will last for years to come.
Craftsmanship – At The Fencing Pro, we take pride in our workmanship. We ensure that every project is completed with the highest level of craftsmanship, ensuring that your fence or gate looks and functions perfectly.
Affordability – We believe that everyone should have access to high-quality fencing and gates, which is why we offer affordable pricing and financing options to fit any budget.
Excellent Customer Service – We are committed to providing excellent customer service throughout every stage of your fencing or gate project. From consultation to installation to maintenance, our team will work closely with you to ensure that your needs are met and that you are satisfied with the final product.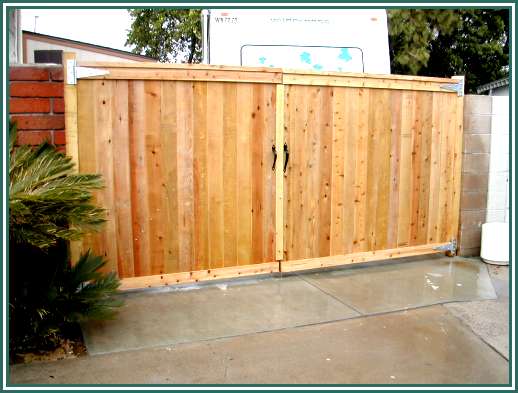 "The three gentlemen were professional, friendly and a pleasure to have on the job. The site was left clean at the end of each day and their attention to detail was great. Troy made sure the new trellis matched to old design with great attention to its detail. My compliments to the men. Good job."
"We are very pleased with the fences and how the crew behaved and ran the job. We have heard from neighbors on the east and south sides that your crew was very polite and considerate to them also."
"Not only will we recommend you to anyone who asks, I will also phone again when we finish our pool and are ready to fence it in."
What Types of Wood Are Commonly Used for Fences and Gates?
Some of the most commonly used types of wood for fences and gates in Orange County are cedar, redwood, and pressure-treated pine.
Are Permits Required for Installing a Wood Fence or Gate in Orange County?
In most cases, a permit is required for installing a wood fence or gate in Orange County. Homeowners should check with their local zoning department to determine the specific requirements for their location.
How Much Does a Wood Fence Cost?
The cost of a wood fence in Orange County can vary widely depending on several factors such as the size and height of the fence, the type of wood used, the complexity of the installation, and local labor costs.
How Long Do Wood Fences Typically Last in Orange County's Climate?
The lifespan of a wood fence in Orange County can vary depending on factors such as the type of wood, the quality of installation, and how well it is maintained. Generally, a well-maintained wood fence can last anywhere from 15 to 30 years.
How Often Should You Maintain A Wood Fence?
The frequency of maintenance for a wood fence in Orange County can vary depending on several factors such as the type of wood used, the weather conditions, and the amount of wear and tear the fence receives. However, as a general rule of thumb, it is recommended that you maintain your wood fence at least once per year.
Annual maintenance tasks may include cleaning the fence to remove dirt and debris, inspecting it for signs of damage or wear, and applying a protective sealant, stain, or paint to help prevent moisture damage and maintain the fence's appearance.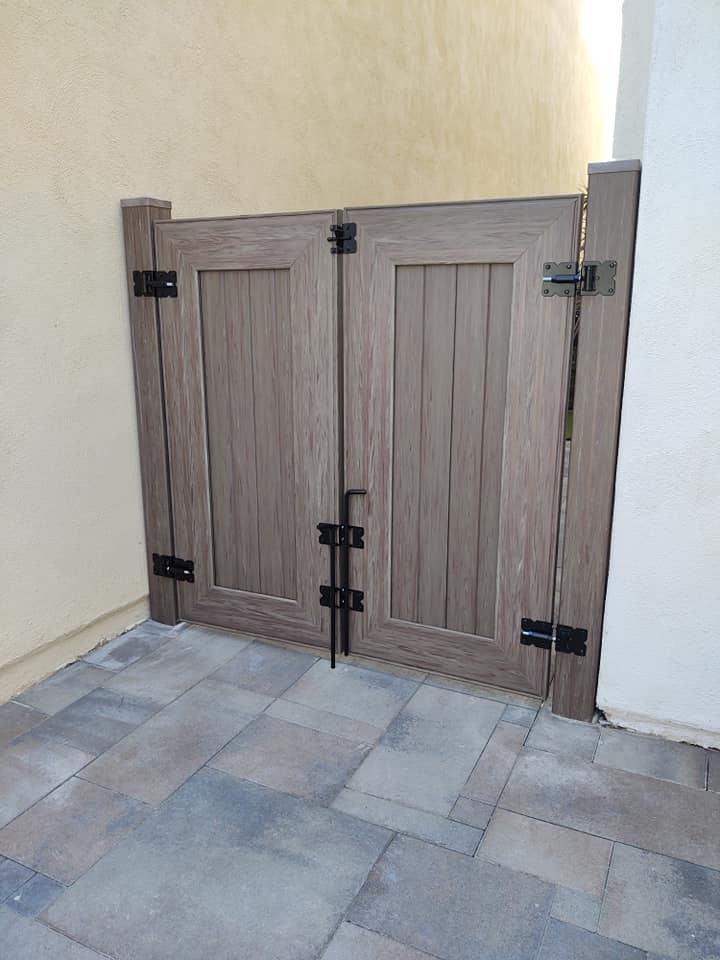 We also provide the following services:
Concrete Work
Underground sprinkler piping
Underground wiring
Patio covers
Arbors/ Pergolas
Custom milling
Hardscape backyard creations
Call today to learn more or get a free quote. 
Address
8462 Standustrial St
Stanton, CA 90680
Email
rhonda@thefencingpro.com
troy@thefencingpro.com